A lot of people who have taken under their wing the hobby of bonsai growing have learned over the years on how to care for bonsai without difficulty.  Many first time bonsai growers are anxious in growing their first bonsai plant due to presumptions that it will be a difficult task.  In order to have a healthy and beautiful bonsai, proper bonsai care is needed and it is much easier than you think.
People who think that growing bonsai trees needs a lot of time and attention probably haven't found the right method to proper bonsai care.  The TRUTH about raising bonsai is that if the bonsai are watered correctly, they are more likely to grow into successful bonsai trees.
Learning to water the bonsai correctly is among the most important things to remember in bonsai care.  There are no strict guidelines with how to exactly water your bonsai trees but you just have to consider the factors that differ from each plant.  The size of the pot where the bonsai is grown and the kind of soil that it is planted on are some of the factors that should be looked upon when giving proper watering bonsai care.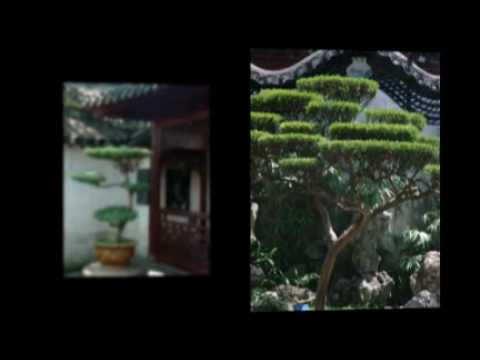 Bonsai are grown in pots with limited space that is why regular attention is needed to make certain that the bonsai tree is watered correctly.  Bonsai trees can dry up even in a short period of time due to heat, sun, and wind exposure.  There are some plant species of bonsai that can stand longer periods of relative dryness; other species need almost constant moisture.
With the correct watering of bonsai plants in mind, weather conditions should be considered too.  Most bonsai trees need more water during summer than they do in winter.  Deciduous trees need very little water during the winter but during dry months, they are at a high risk of dehydration and may wilt if the soil dries out.  Evergreen trees can cope up with the dry season better and they don't show damages unless they have occurred.  The amount and size of leaves in a bonsai tree also helps determine the amount of water it requires.
Proper bonsai care raises the awareness that watering bonsai too frequently or allowing the soil in the pot to remain soggy may promote fungal infections and encourage root rot.  In order to prevent water logging, free draining soil is used.
When watering your bonsai, bear in mind that proper bonsai care discourages the use of garden hose since it may wash out some of the soil from the pot.  One technique in watering a bonsai correctly is preparing a tub of water enough to submerge the pot.  Let the water cover all the soil and make sure it submerges at least an inch of the trunk.  Let the pot soak for a while until al the air bubbles have escaped from the pot and soil (that's about 2 to 3 minutes), then remove the bonsai from the tub.
Learning how to water your bonsai properly is the truth that you really need to know in proper bonsai care.
Click Here To Get Instant Access Right Now
28 Responses to "Bonsai Care – The Truth That You Need To Know"